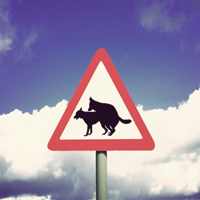 Intro
Aún
Neblina
Itta and Cio
Sonatina al ayer

Candlelight (remix Fungitonic)

Cielos

Caídos

Delfín sin fin

Semanas

Hoja al suelo

Minuto
Sin voz
Estático

Ausencia (bonus track)
8 €
gastos de envío (carta ordinaria) incluidos
PARA OTROS MÉTODOS
DE PAGO y ENVÍOS CERTIFICADOS
escriba a
sarah.vacher@gmail.com
A LA VENTA TAMBIÉN
en
GRANADA (España):
SUBTERRÁNEA COMICS DISCOS
c/ Horno de Abad, 12
(frente a Sala Planta Baja)
subterraneacomics.blogspot.com
&
LIBRERÍA BAKAKAI
c/ Tendillas de Santa Paula, 11
Fungitonic and The Lobers es uno de los múltiples proyectos musicales (entre los presentes y pasados Cero39, La Blanquita Farm, Fungitonic, Smetenan, Keyboard, Mauricio Álvarez y Loopito) del genuino músico y compositor bogotano Mauricio Álvarez. En Óseo, segundo álbum de una propuesta sonora más que entrañable, sutiles, dulces y sosegados instantes nos acompañan a lo largo de una hora, y más allá, si nos dejamos llevar y que corra el tiempo, del que nos olvidamos... Melodías, cantilenas y baladas dibujadas con pequeños juegos tímbricos electrónicos e instrumentales acústicos, además de una discreta participación vocal, visten con delicadeza y minimalismo. De sueños, luces y caminos, de cielo y de amor. Acarician la cara y nos llevan por espacios de paz y simplicidad con aroma a contemplación. Dicho de otro modo, savoir-faire, elegancia y frescura nos mecen en un acopio de tiernos sentimientos. Definitivamente, cuando escuchas una propuesta sonora como esta das gracias por la bondad de la música.
" Its not everyday we receive music from South America, but Fungitonic And The Lobers are from Bogota and is the musical work of one Mauricio Alvarez, who also worked as Cero39, La Blanquita Farm, Fungitonic, Smetenan, Keyboard and Mauricio Álvarez y Loopito. 'Osea' is his second album as Fungitonic And The Lobers and its quite an interesting album of melodic music that is computer made. It seems to me he uses a variety of real instruments which he recorded and then transforms using computer technology. But unlike many other who would stretch it out and make it warm and glitchy, Alvarez uses a nice cut-up technique and he creates fifteen relatively short songs, all somewhere between the three and five minute mark. You could wonder if fifteen of these sketch like, intimate pieces is not a bit too much, but it works well. Sometimes he uses drums, which give the whole thing a trippy, dubby character, such as in 'Candlelight'. I think piano and guitar are the instruments he uses most here, but also marimba, glockenspiel and voices. This too is warm and glitchy but then of an entirely different nature. It owes much more to popmusic I guess than to the world of avant-garde and that's perhaps the best thing about it. Another surprising release on that Spanish label - check 'm out! " (Frans de Waard, Vital Weekly # 832, 22/5/2012)